Bridal Airbrush Makeup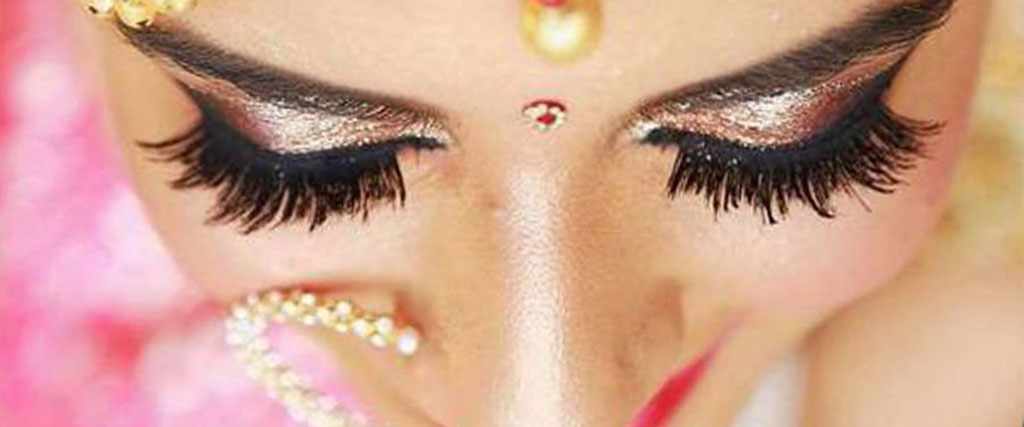 Airbrush makeup is makeup sprayed onto the skin using an airbrush instead of being applied with sponges, brushes, fingers, or other methods. An airbrush is characterized by 3 major parts. A powered compressor is used to create an even and controllable airflow through a medical grade hose. The hose connects to a metal, trigger-actioned gun. An airbrush system can be altered to suit every type of makeup application by changing the air pressure (typically measured in pounds per square inch) for lighter, heavier, detailed or broader makeups. It is popular in film, theatre and has also gained popularity with brides. There's no doubt that airbrushing when done correctly, especially with us and our expert team which is based in Hyderabad, creates a smooth, flawless look that may be difficult to achieve with regular makeup. Systems designed for personal cosmetic use in the home are also available. Airbrush systems designed for home use are usually smaller and work at a lower pressure than systems used in industrial applications.
Fashion is your thing and you cannot comprise on the way you look!
Airbrush makeup is a much finer product, thinner than a traditional foundation. Because it comes out as a spray, it very closely mimics the way cameras see your face. Think of it as tiny little pixels being applied as opposed to a big block of colour. Also, it makes blending a breeze! Carrying it down to the neck and decollate is smooth and seamless. The caveat is that because it is so fine, it only works best on skin that is already in pretty great condition and should never be applied heavily. And, it doesn't really have a leg up on traditional methods unless a specific and unique look. You'll find most well-respected celebrity makeup artists use traditional makeup because it is more precise.
For better service Book your visit online NOW